wedding napkins | wedding invitations | wedding favors | wedding accessories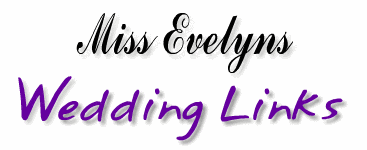 ---
Oklahoma Wedding Links
---
Custom Printed Wedding Invitations from The Party Block
Birchcraft Invitations - Oklahoma 5-6 business days avg. (ground shipping)
Carlson Craft Invitations | Birchcraft Wedding Invitations
Click Here for the Best Hotel Deals!
Discount Wedding Invitations & Announcements
Bridal Registry Store Directory
Ann's Bakery - Wedding Cakes - Tulsa, OK
Leo's Cakery - Oklahoma City, OK
Ludgers Wedding Cakes - Tulsa, OK
Madison's on Main - Norman, OK
ORDER
Personalized Wedding Cake Boxes, Cake Bags, Wedding Napkins, Cake Knives for your reception!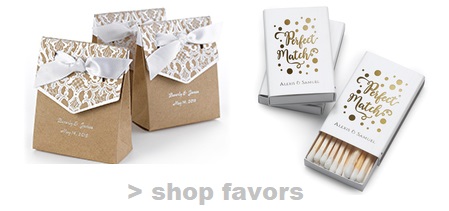 Legend's Restaurant Catering - Norman, OK
Ned's Catering - Oklahoma City, OK
Running Wild Catering - Oklahoma City
White Barn Estates - Stillwater,OK
Zach Downing - Wedding DJ Tulsa, OK
Black Diamond Limousine Service - OKC
Oklahoma City County Marriage License Information
Tulsa County Oklahoma Marriage License Information
Gentry Wedding Photographer - Tulsa
Ken Violette Photography - Oklahoma City
White Barn Estates - Stillwater
Able Boot and Shoe Repair - Oklahoma City
1-(405) 677-9569
______________________________
Personalized Wedding Napkins - Wedding Matchbooks

Personalized Holiday Cards - Business Christmas Cards
Regions are organized as follows:
Western US - AK AZ CA CO ID HI NM NV OR UT WA
Central US - IA KS MO MT ND NE SD WY
Midwest US - IL IN OH MI MN WI WV
Southern US - AR AL FL GA KY LA MS NC OK SC TN TX VA
Northeastern US - CT DC DE MA MD ME NH NJ NY PA RI VT
EMAIL ADVERTISING INFO NATIONWIDE BUSINESS HOME
Disclaimer: The following information is provided as a service to couples seeking wedding related goods and services. The consumer is encouraged to research any given business to insure that the products and / or services are to their satisfaction. By use of any of the information listed throughout this site, the user agrees to hold the administrator of this page, harmless from any consequence which may arise from utilization thereof. Links are added at the discretion of the web master and not guaranteed.